Original
What works well?
The map gives a good view of the state of global press freedom in 2017.
The colors instantly show that most of Africa, South America, Eurasia and Asia do not have a free press.
What does not work?
The legend being an ordinal variable, a color saturation may worked better than 3 different colour hues.
Makeover
For this makeover I wanted to focus on South Asian region. These 8 countries form the South Asian region – India, Nepal, Bhutan, Afghanistan, Srilanka, Bangladesh, Maldives, Pakistan. The  original shows that South Asia does not have a free press. I wanted to compare the freedom of press in South Asian countries for a 10 year period.
Option 1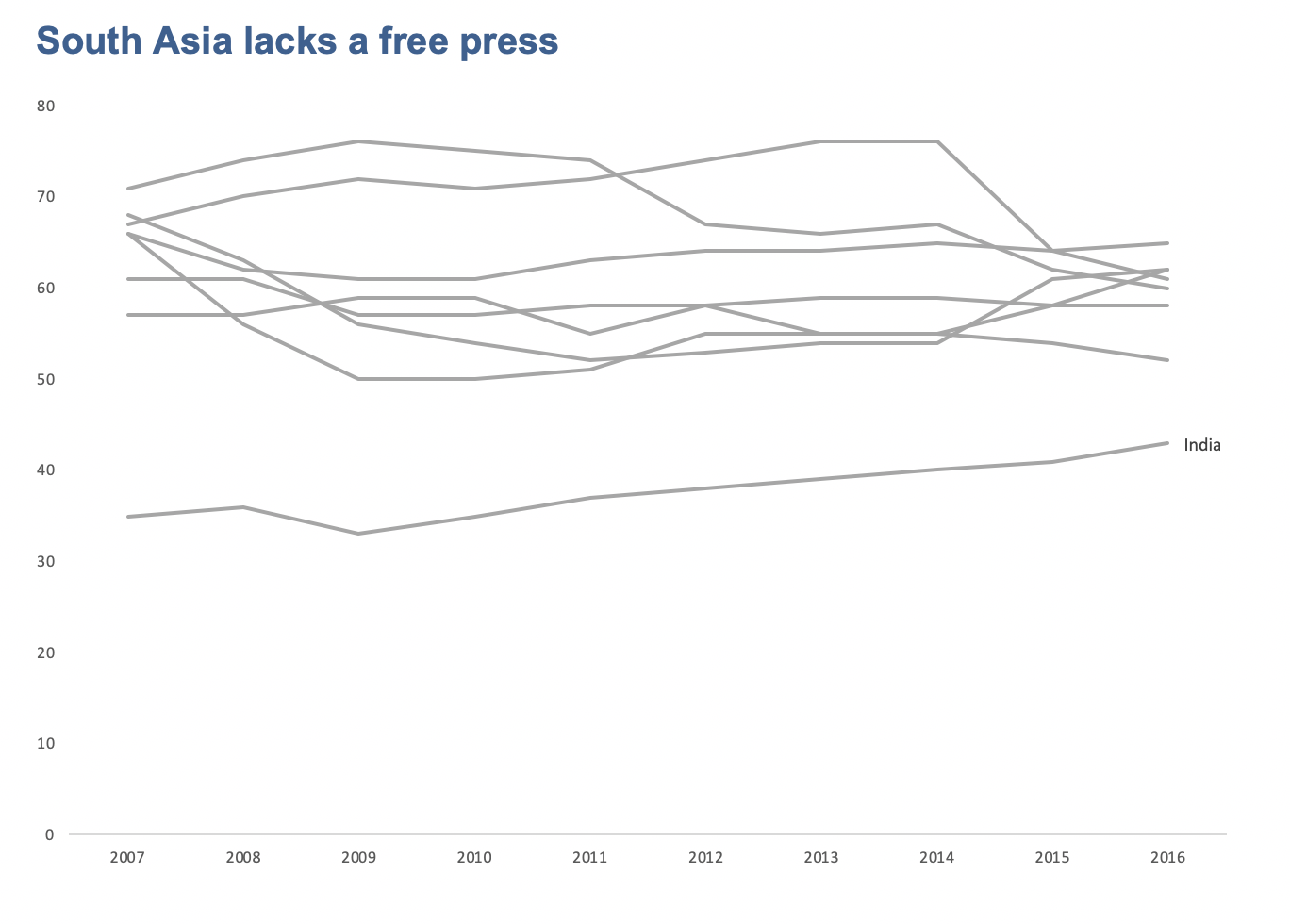 I started with a line graph. As you can see it turned out to be a Spaghetti graph and no clear trends were visible except that India has slightly better press freedom in the region.
Option 2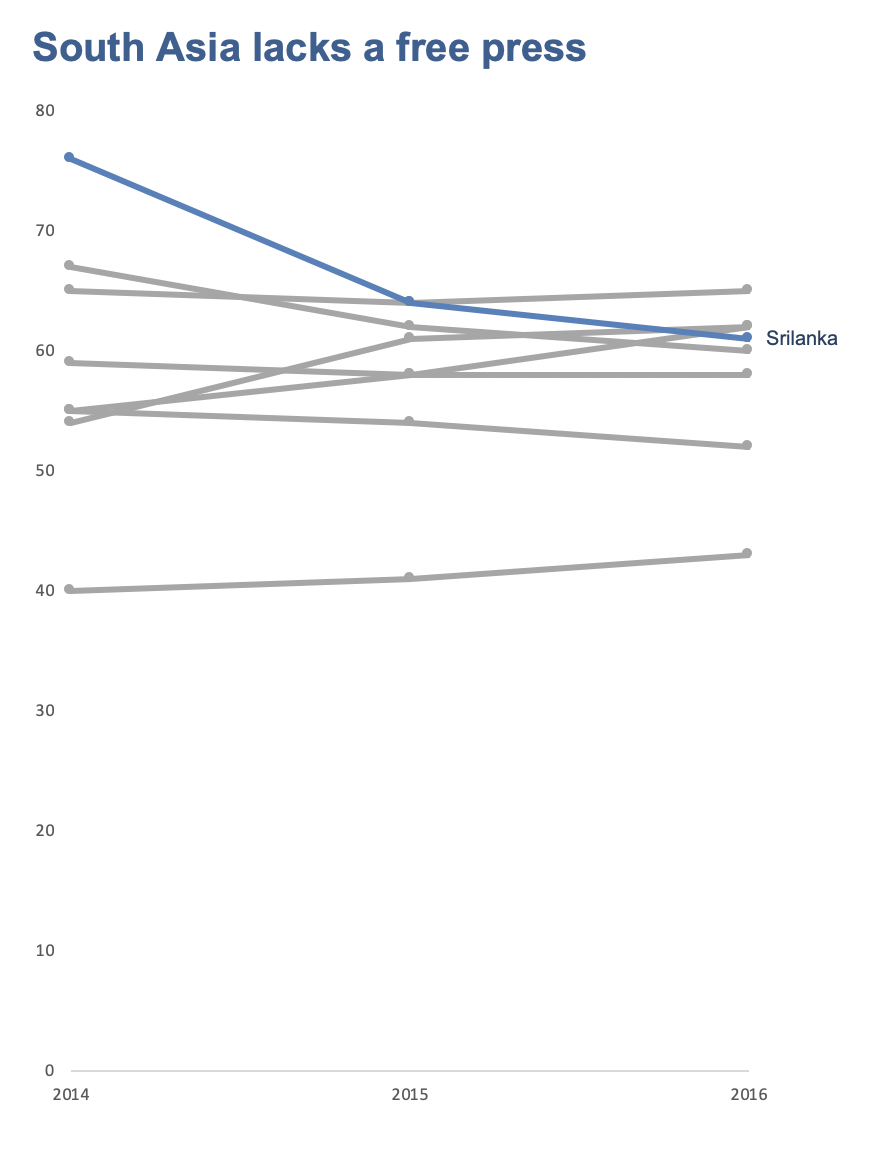 The next option I tried was a trend of last 3 years. I wanted to see if any country had a dramatic increase or decrease in freedom of press. I used a Slopegraph to plot the last 3 year values for the 8 countries. Again, there is a lot of overlap of values in 2016. What stands out is Srilanka which has had a considerable improvement in the freedom of press.
Option 3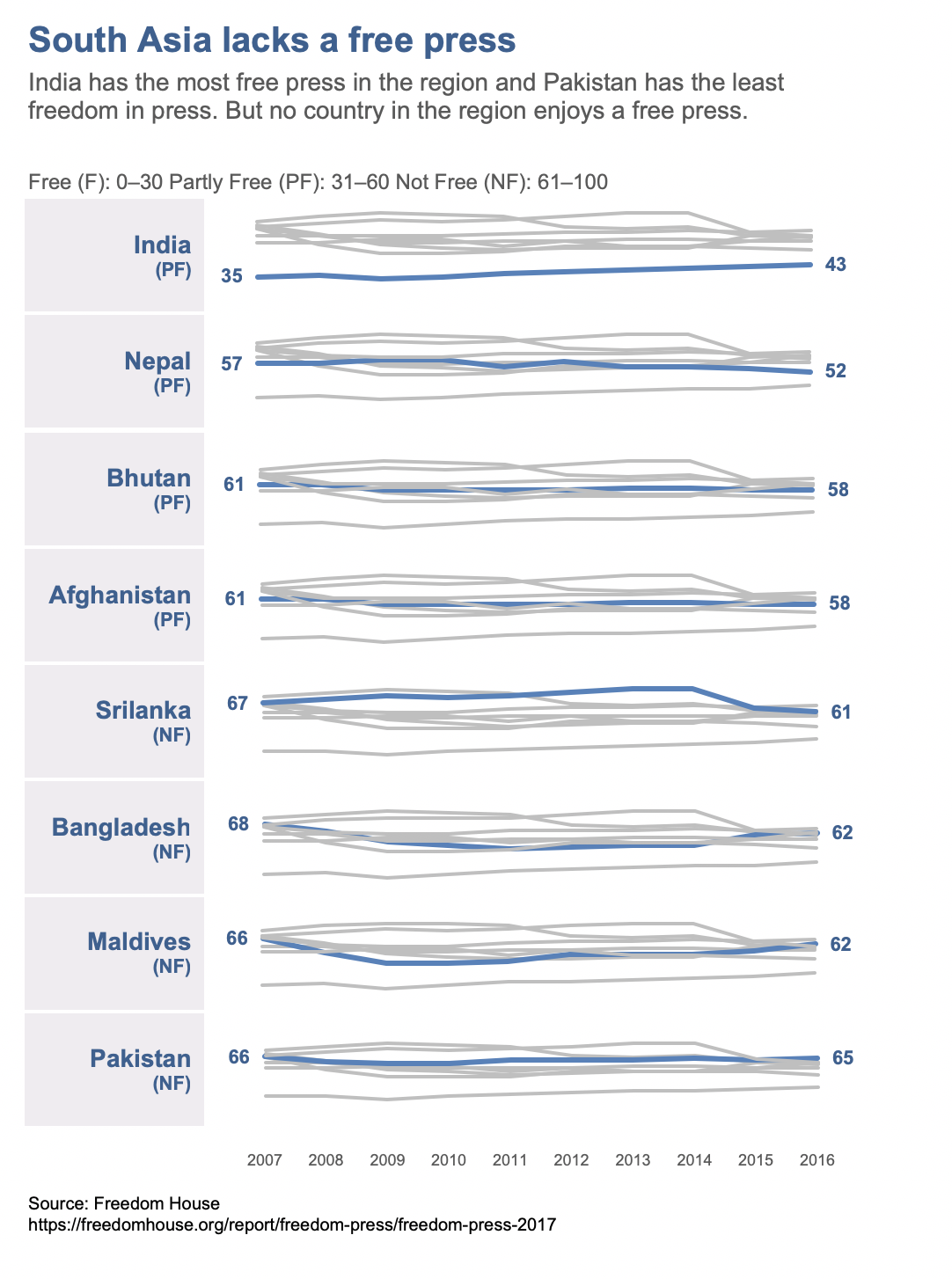 Lastly I tried line graphs with individual countries highlighted. I liked this the best because it shows the trend for the all countries in the same graph. The highlight helps focus on a single country.
Want to try your own makeover? You can grab the data here, 2019 W2 dataset: Data.world. Please drop a note in the comments below with thoughts on how you would approach this makeover.