This week's MakeOverMonday dataset comes from XWord Info.
Here is the original graph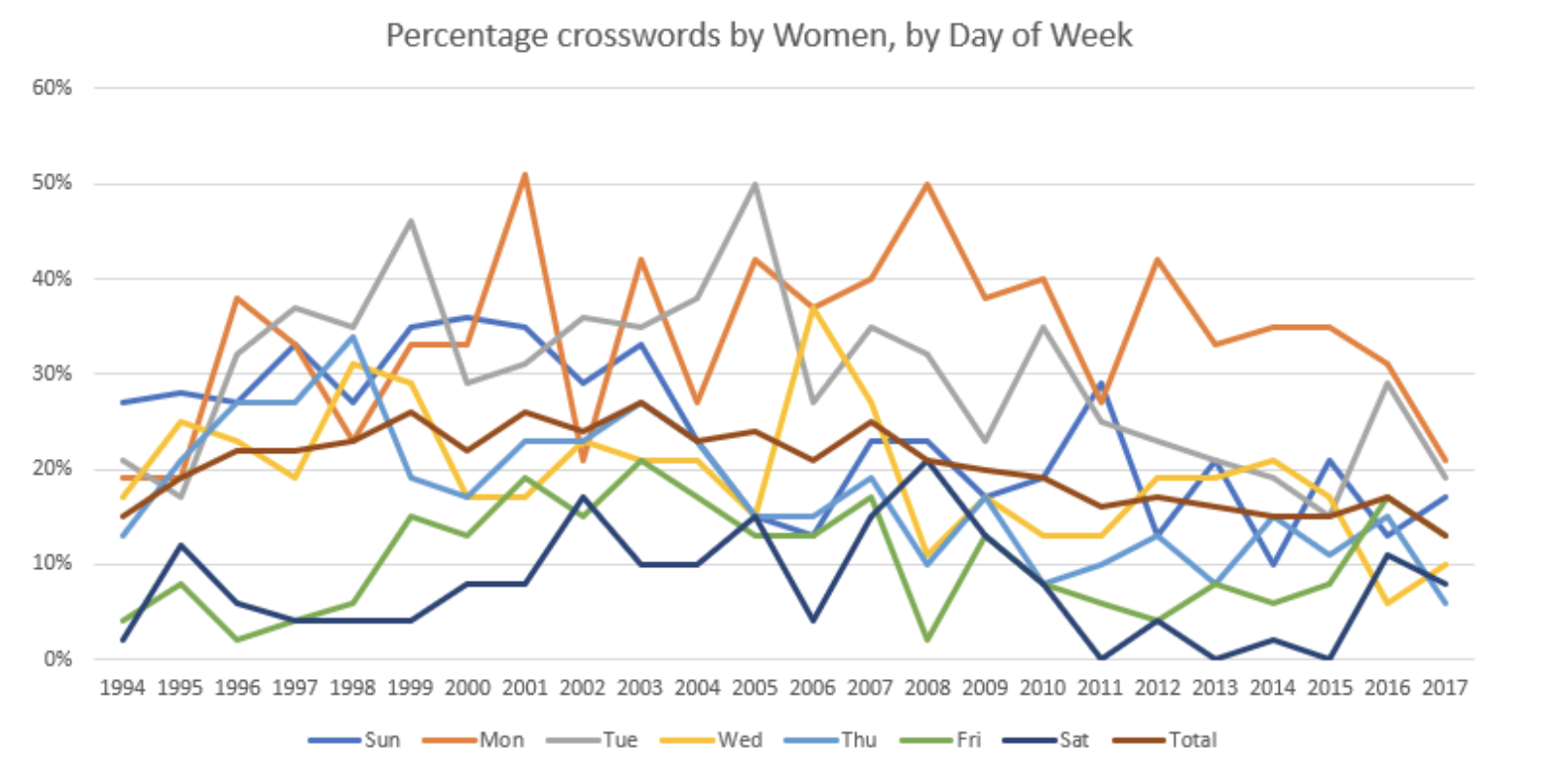 What works well?
The title is clear.
The time is alone the X-axis, which is how we normally visualize time.
What could be better?
The 7 lines create a spaghetti effect. It is not easy to see the trend of a single line.
There are too many colours. It looks cluttered and our eyes are not drawn to a particular message in the chart.
The title does not have a clear call to action.
My objectives with the makeover
Separate the line charts so that they are easier to read.
Highlight the highest contribution made by women for a day of the week.
Highlight how often women contribute 50% or more. This is my key takeaway point.
Include a clear call to action in the title.
Use colours sparingly to draw attention to my key takeaway point.
Here is the makeover
You can download the excel file for this makeover here.