Original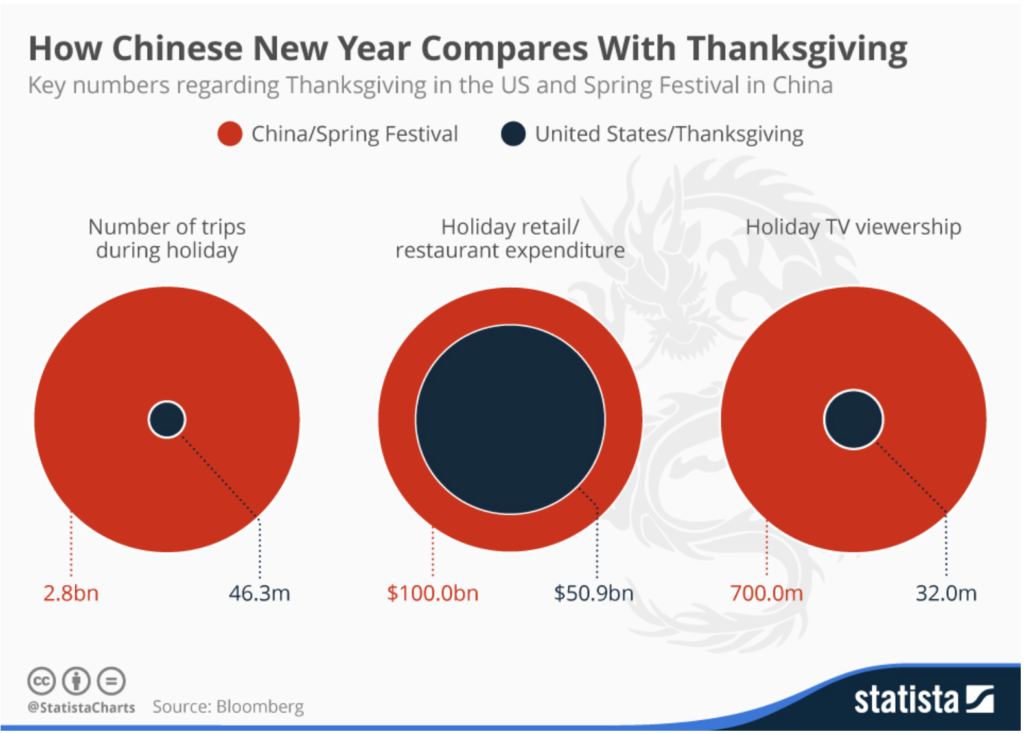 What works well?
Good use of colors to represent US and China.
Inclusion of labels in the chart to clarify the numbers.
The labels in the chart match the colors for US and China. This makes them intuitive to read.
What does not work?
Comparing circles is very difficult. The charts would not be readable if not for the number labels.
The title can be actionable.
Makeover
For this makeover, I wanted to bring in some context with population. Comparing China and US is not fair game. China's population is at least 4 times that of US. As per the 2010 census, China's population was 1.34 billion. US had a population of 0.31 billion at the same time.
I decided to compare the number of trips, TV viewership and Expenditure per person between the 2 countries.
Here is the makeover. Click the image to view the interactive version in Tableau.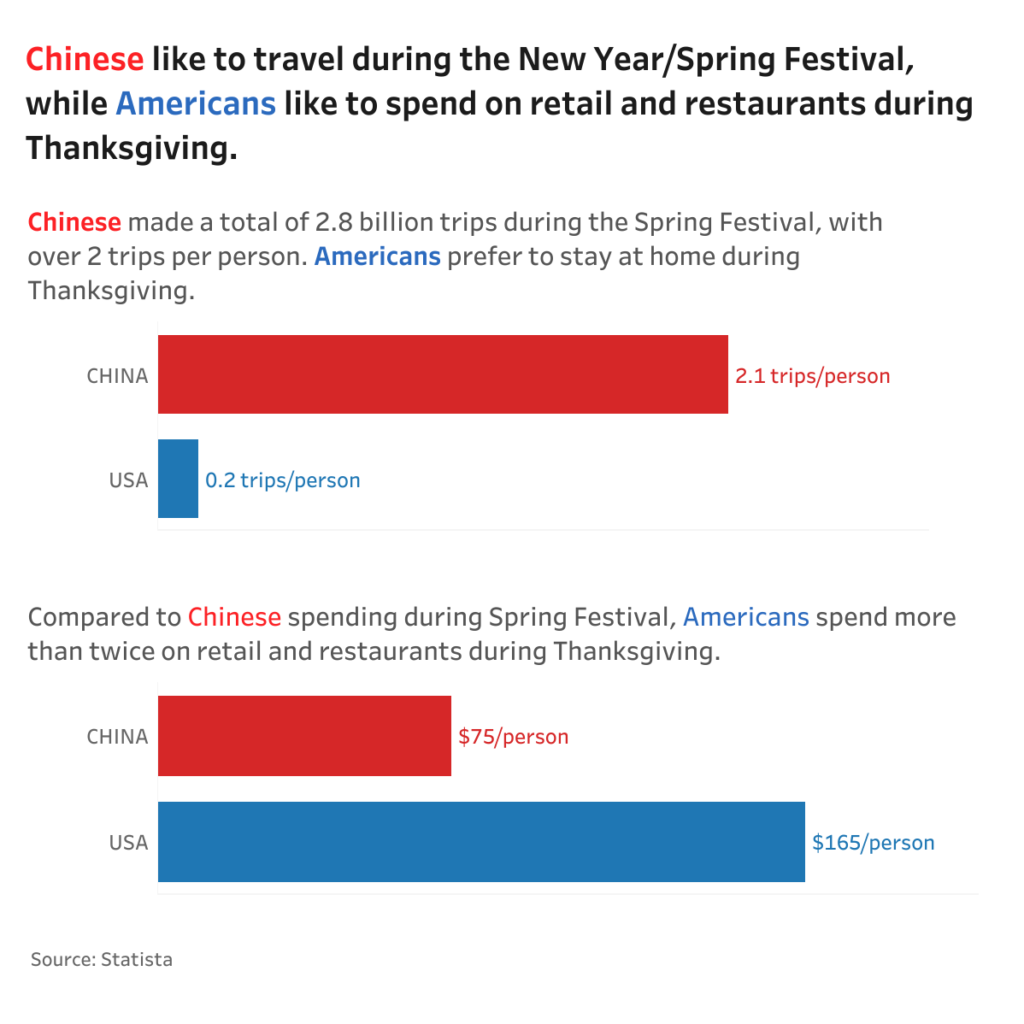 If you want to try your own makeover, here is the data.